20/01/2020
Sicily is an ideal destination for a one-week holiday. It offers travelers an escape and a breath of fresh sea air. However, stay in Sicily is not limited to the sea and swimming, it is also an opportunity to spend a few days learning some of its history. In one week, you can take the opportunity to discover the most secret and special places on the island, enjoy it ! Here are some tips to make sure you don't miss Sicily's must-see attractions.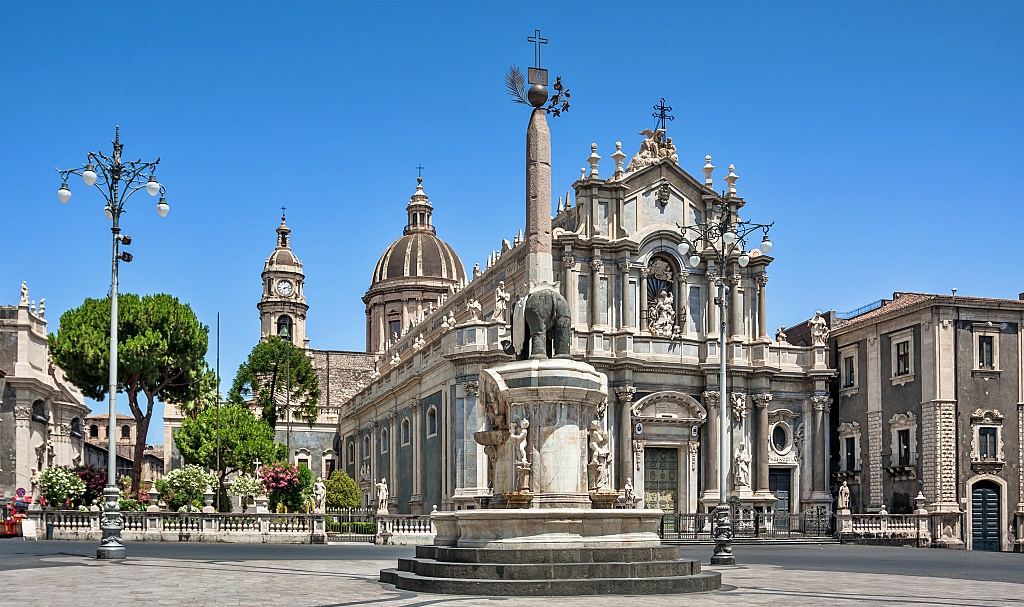 1) First day : Visit Catania
We advise you to land at Catania airport, and begin your week with a visit to the east coast of the island. Catania is one of the most beautiful cities in Sicily, and an in-depth visit to the city is essential; as you wander through Catania, you can immerse yourself in Sicily's history.
Catania's ancient and historical past is ever-present, and the remains of its temples and Greek theaters offer you a fascinating insight into its former glories.
The famous elephant fountain, the symbol of the city, dates back to antiquity, and its origin is still a mystery. Remnants of Catania's Byzantine past can also still be seen in some remaining reliefs.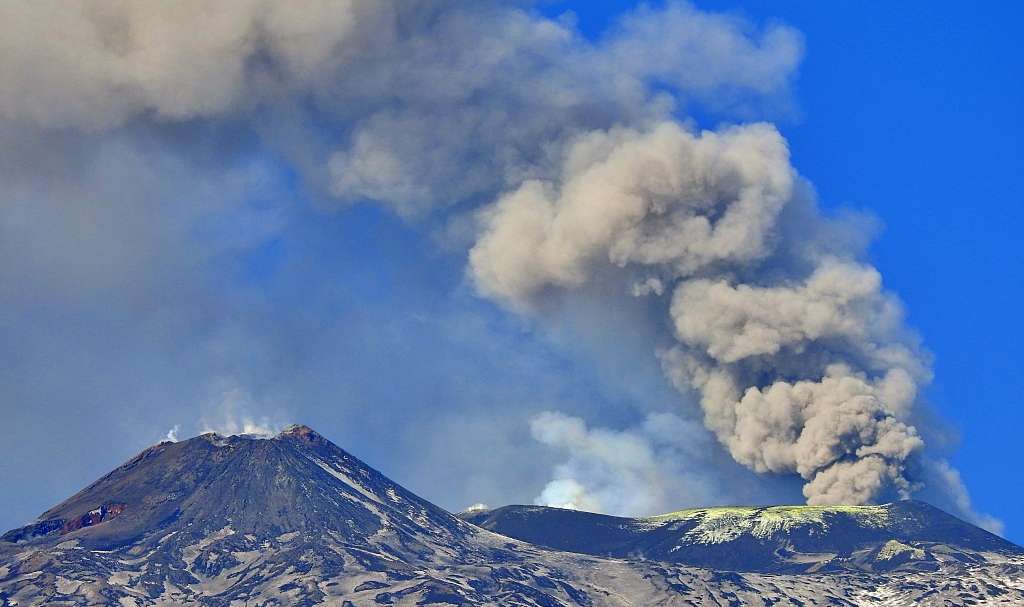 2) Second day : Visiting Mount Etna
A few dozen kilometers from Catania, the majestic silhouette of Mount Etna rises to 3,324 meters above sea level. It is impossible to visit Sicily without having undertaken the ascent.
Etna is the largest volcano in Europe, and is still active. Its ascent does not represent any danger, however, as long as hikers take care to respect some basic safety rules.
What is the ideal way to climb Etna ? Use a company that will take care of your excursion from start to finish: contacting an experienced guide (ask for a English-speaking guide).
Some companies such as Etna 3340 offer you the dedicated services of a volcanologist to guide you). Loaning you equipment : booking cable car tickets... and some packages also include the round trip from the hotel to Catania.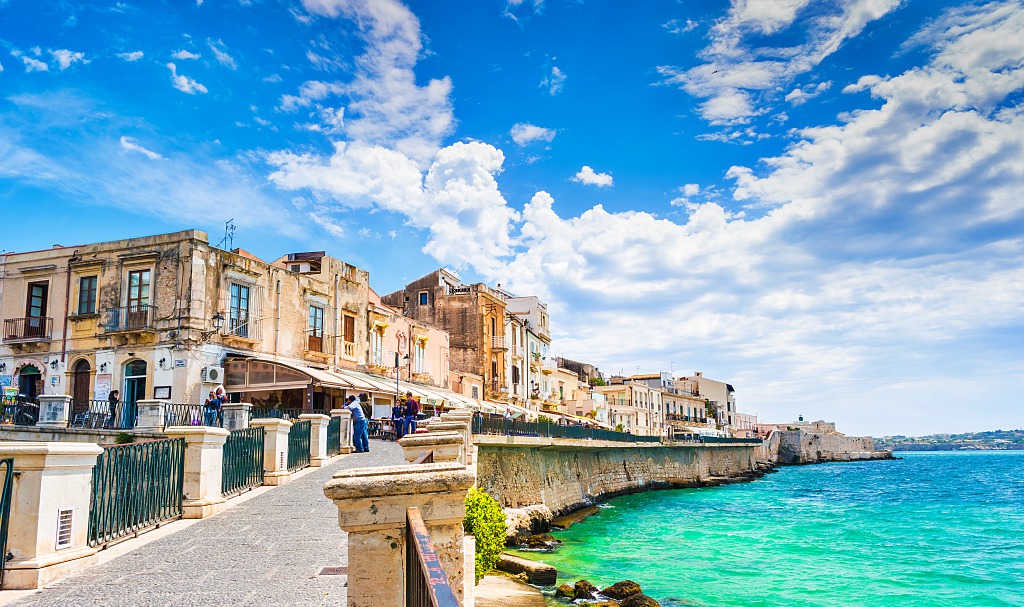 3) Third day: Visit Syracuse
Syracuse, just a few kilometers from Catania, is a wonder of antiquity that has been admirably preserved. Its historic centre, linked to the city by a strait, is a treasure trove, listed as a UNESCO World Heritage Site. It bears witness to Sicily's varied cultural influences.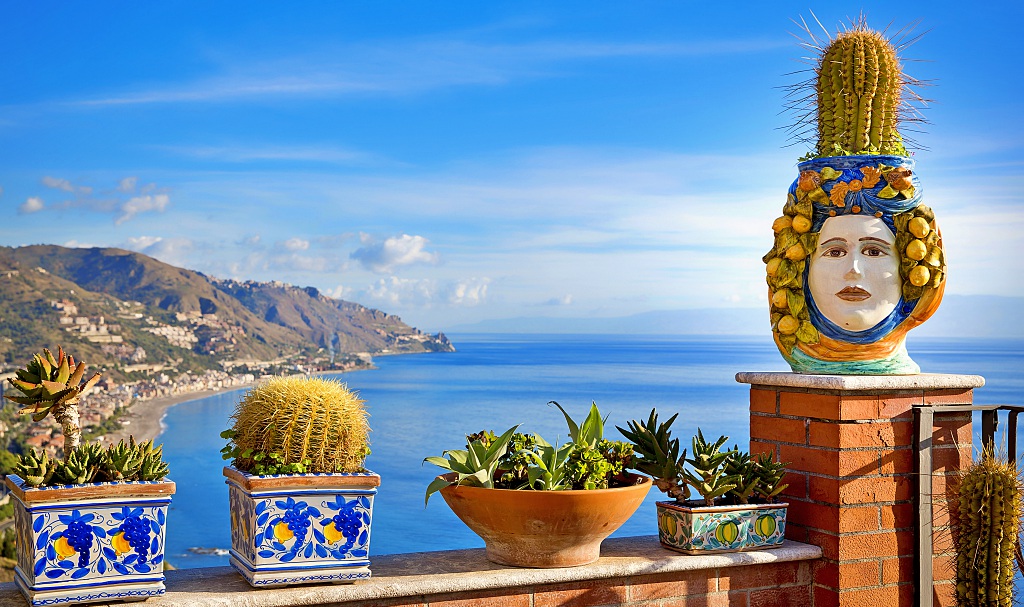 4) Fourth day : Taormina
End your trip to the East Coast with a visit to Taormina. This city is one of the most pleasant to visit in Sicily, and also offers a breathtaking view of Etna.
You will enjoy the softness of its shady streets, the elegance of the Corso Umberto's shop windows, and the cheerfulness of its daily market.
Don't forget to spend a moment or two savouring Isola Bella : as its name suggests, this charming island is a real picture postcard setting !
You can choose from a broad range of activities, and your greatest challenge will be deciding between swimming, jet skiing, boating, diving and other water sports.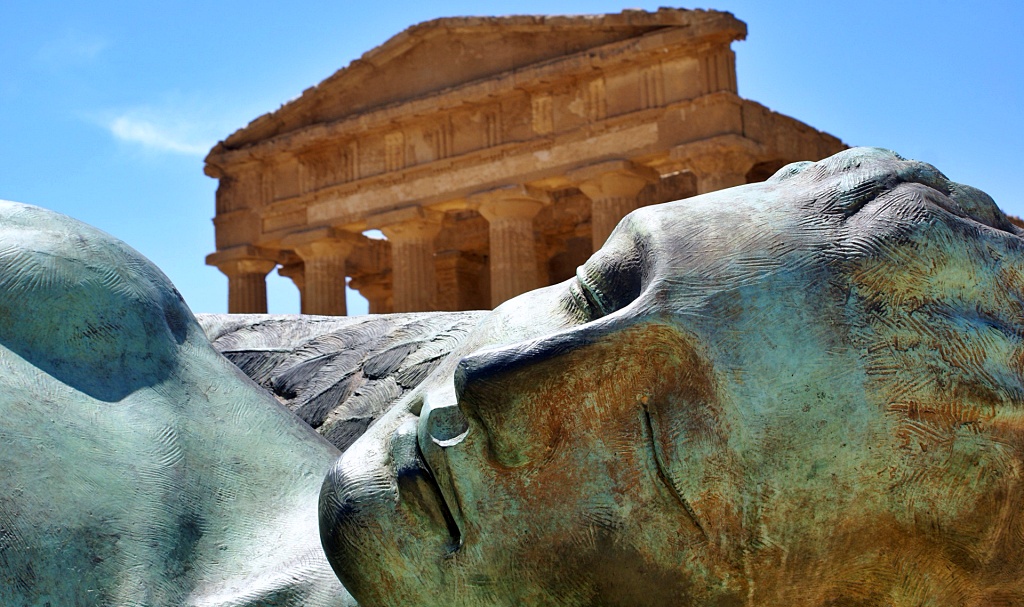 5) Fifth day : Agrigento
Head to the west of the island, with Agrigento as your first destination. Perched on a hill, the city was described by Pindar as "the most beautiful city of mortals". In the fifth century, Agrigento was covered with more temples than the Acropolis of Athens.
Magnificent ruins still remain today, and archaeological excavations have revealed treasures now catalogued in a dedicated museum. Agrigento is the birthplace of the playwright Pirandello, the father of the Comédia dell'Arte.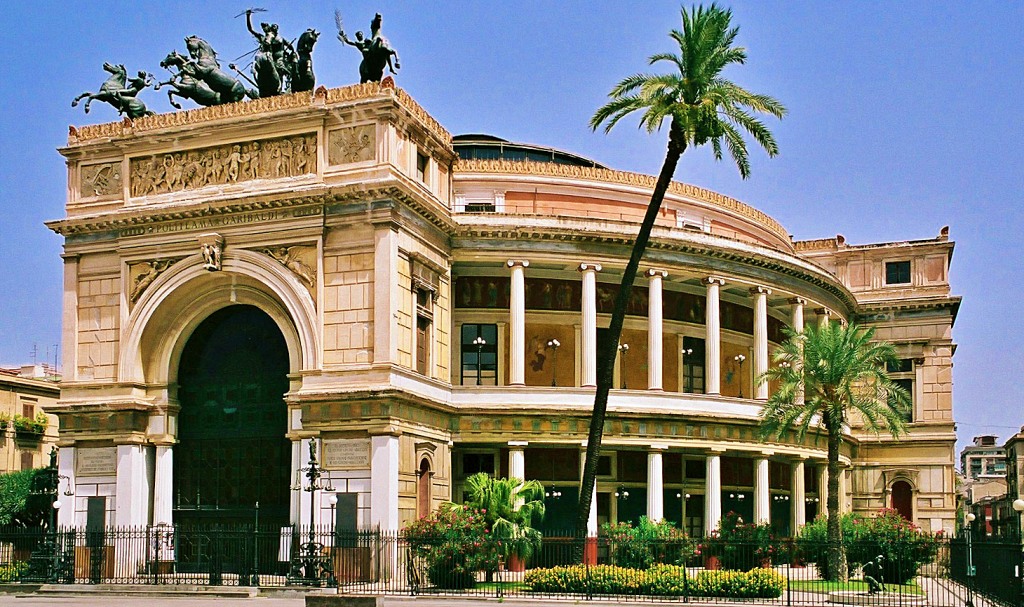 6) Sixth and seventh days : Palermo
Palermo is the most populated city in Sicily and absolutely deserves your visit. Two days will not be too long to discover all its secrets.
The city's Arab-Norman heritage is one of the most beautiful in Italy; not only is there the cathedral, but also two palaces and three churches, all of which are a testament to the rich history of Palermo.
Don't forget to go diving nearby, the bay of Palermo is extremely pleasant, and you can admire a panoramic view of the city as far as the eye can see from the hills that border Palermo.
A word of advice, focus your visit on the eastern part of the city, the Castellammare and Kalsa districts are the most interesting to visit.
---