10/08/2018
MODICA is an agricultural and commercial centre which is beautifully situated high above two former river valleys at the foot of the Iblei Mountains. Founded in the distant past (the Sicilian Motyka), from the Middle Ages onwards it was one the richest and foremost fiefs to be found in Sicily. Though much of its glorious past still remains, the earthquake in 1693 destroyed most of Modica, led to the reconstruction of the town according to the canons of baroque architecture and the catastrophic flooding in 1902 wrought drastic changes. 
The two urban areas are Modica Alta and Modica Bassa, connected by characteristics staircases that allowed the inhabitants of the past to easily reach the river, once indispensable source of water. There are many possible routes in the village (up and down), worth of walking through. 
What to see: Santa Maria di Betlem church built in the 15th century, the Carmine Church wit hits fine facade and inside a marble Annunciation by Antonello Gagini, the Baroque San Giorgio built il the first half of the 18th century, has a fascinating tower facade with an unusual central section. 
Excursions: Cava d'Ispica a 13 km long valley betweenn Modica and Ispica, carved out by the river erosion of the limestone rock. It is extremely interesting for the evolution of early settlements of which important traces exist in the necropolis, loculus-lined galleries, troglodyte shelters, Christian catacombs, Byzantine tombs and medieval constructions. Scicli is a pretty little town pleasantly situated in the hills. Prosperous in ancient times, it was built to a typically 18th century plan after the 1693 earthquakee.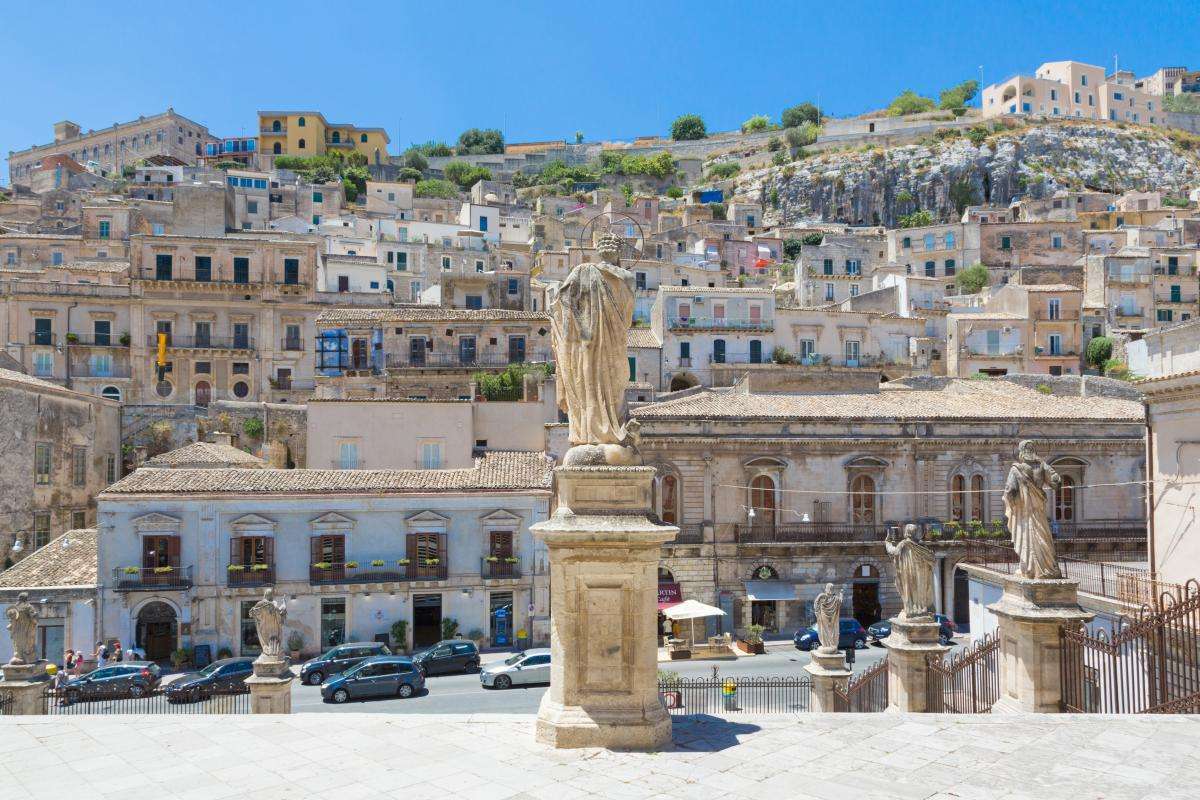 CHOCOLATE: for a perfect taste go to "Antica Dolceria Bonajuto" fine producers characterized by an ancient and original recipe that gives the chocolate a peculiar grainy texture and aromatic flavor. Modica is now the only place on earth where cold-worked chocolate is still produced using this ancient Aztec technique. The only ingredients in a bar of chocolate from Modica are hand ground cocoa beans and sugar. Literally nothing else, unless it is flavoured with one other single ingredient. The most popular flavors are red pepper, cinnamon and vanilla.
---