17/03/2020
The coronavirus epidemic left people around the world wondering if they should cancel or postpone pending travel plans. If you are one of the many travelers anxious about the next trip, remember to always prioritize safety, you must stay up to date on the latest developments of COVID-19.
What travelers should know about coronavirus
Here's what travelers need to know in light of the current coronavirus epidemic. COVID-19 is spreading quickly, but should you consider canceling your travel plans?
Here is the map of the evolution of the virus in real time
What is coronavirus?
Coronavirus disease 2019 (COVID-19) is a respiratory disease that spreads from person to person. About 80% of people recover without requiring a special treatment. The virus, which first appeared in Wuhan, China, has since, spread to 76 countries.
Of the approximately 95,000 cases reported, China has more than 80,000. Seniors and those with pre-existing conditions, including high blood pressure, heart disease and diabetes are most likely to develop serious after being infected with COVID-19.
According to the World Health Organization (WHO), there were more than 3,200 coronavirus-related deaths on March 4, 2020 and Johns Hopkins University reports more than 51,000 healings worldwide. On Tuesday March 3, Dr. Tedros Adhanom Ghebreyesus, Director General of WHO, said that the death rate was around 3.4%.
Although this rate is significantly lower than that of two other recent coronavirus epidemics, SARS (identified in 2003) has a mortality rate of 10%; the MERS (identified in 2012) has a mortality rate of 35%, the transmission rate of COVID-19 is significantly higher, which means that more people are at risk of getting sick.
The announced mortality rate does not take into account the less serious cases of those who do not consult doctors, so the authorities estimate that the rate will end up being between 1 and 2%.
Where should I avoid traveling?
COVID-19 cases have spread to six continents. The people most exposed to COVID-19 are people in China or those who have recently traveled there. Health care workers and people in close contact with patients have the highest risk of infection.
People who returned from China more than 14 days ago and who are asymptomatic are not infected and cannot spread the virus.
To avoid infection, the Centers for Disease Control and Prevention (CDC) currently recommends giving up all non-essential travel to China (the epicenter of the epidemic), as well as South Korea, Iran and the northern Italy.
The CDC also recommends that travelers with chronic illnesses avoid traveling to Japan, where the epidemic has recently intensified. A Level 1 alert has been issued for Hong Kong, and the CDC recommends taking the usual precautions (wash your hands frequently and avoid sick people or large groups.).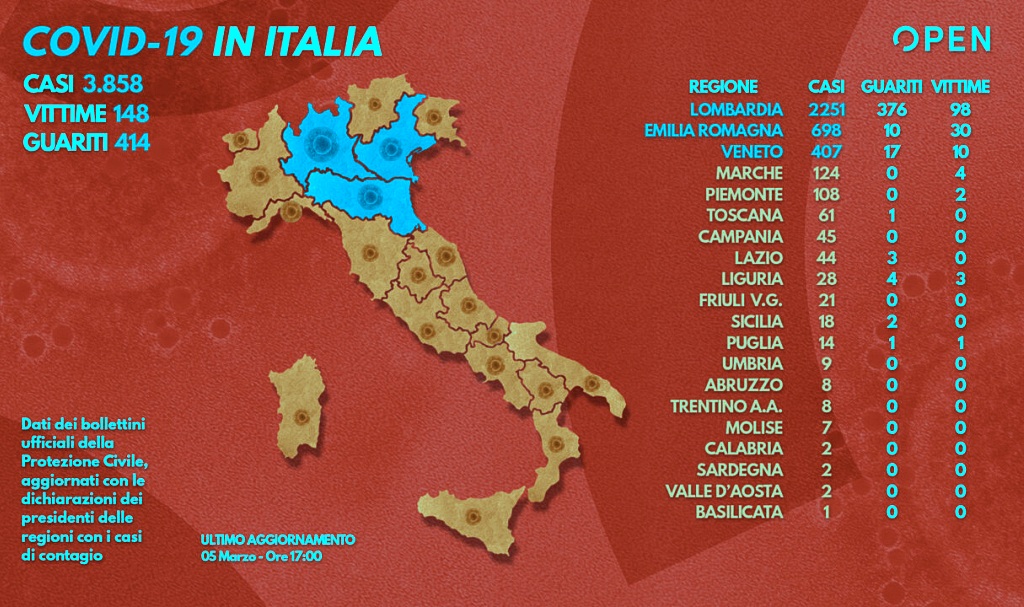 Who should avoid traveling?
Older travelers or those with compromised immune systems should reconsider their trip. According to a study conducted on 72,000 COVID-19 patients in China, the elderly and sick were the most likely to contract severe cases of coronavirus.
The CDC says that those who suffer from health issues like high blood pressure, heart disease or diabetes are at higher risk for serious illnesses.
Although the CDC does not have data on the susceptibility of pregnant women to develop complications caused by COVID-19, it has been demonstrated that pregnant women were at risk in previous epidemics of coronavirus.
Where can I find up-to-date travel information for COVID-19?
No matter the destination, it is always a good idea for travelers to check their destination websites for reviews and cancellations. The CDC regularly updates its site with health-related travel recommendations, the New York Times has an interactive map tracing the global spread of the epidemic.
WHO is a treasure trove of information that provides regular updates on the status of COVID-19 cases around the world and answers questions from people affected by travel during the epidemic.
Do I have to cancel my travel plans?
The trajectory of the epidemic is constantly changing, and for many, it can be difficult to plan your future trips due to the uncertainty. For those who have already booked trips to an affected area, they have to check the cancellation policy for future bookings.
If there are cancellation deadlines to avoid payment penalties, mark them in your calendar and reassess the situation when it's time.
Many airlines around the world are stopping flights to China. Also, U.S.-based companies like United, Delta and American are suspending travel to the region until the end of April.
Be sure to check your airline's policy regarding travel waivers and flight reservations.
US carriers American, JetBlue and Alaska Airlines have announced plans to cancel cancellation fees for new flight reservations for travelers who change their plans due to the coronavirus.
The CDC recommends that travelers reconsider cruise ship trips to or from Asian countries.
If you are planning a trip with Norwegian Cruise Lines, don't worry, the company cancels or reroutes all cruises to Asia during the summer season.
The Cruise Lines International Association, which represents 90% of all oceanic ships, has improved the security checks for passengers and canceled or rerouted trips to Asia. If you haven't yet booked a trip for 2020, take a travel insurance.
A "Cancel for any reason" travel insurance policy (CFAR) ensures that travelers receive 50% to 75% of the prepaid costs of a trip in the event that a cancellation is not covered by standard protections. But these CFAR plans often cost more than other travel insurance.
Currently, any trip carries the risk of getting COVID-19, no matter where you are going. Although many countries have not yet reported COVID-19, this could change quickly and high-traffic areas such as airports and stations represent higher risks. Remember to wash your hands regularly with soap and lukewarm water. But it's just as usual
 #coronavirus #covid-19 #Etna3340
---