26/02/2019
Mt Etna in Sicily is been erupting a large amount of ash whom has affected the airports in Catania. Is this activity a sign of a new eruption coming anytime soon or is it the normal activity of the volcano?
After the recent eruptive and seismic events of December 2018, volcanologists and all volcano lovers, are observing Etna with greater attention.
Following the latest volcanic activities of Etna, authority have forbidden all hikes to the summit, enforcing the authorized limit at 2750 meters altitude (with a guide), 2500 meters without.
The best Etna volcano excursions at this time are all of those under the 2000 mt as the North, West or South side .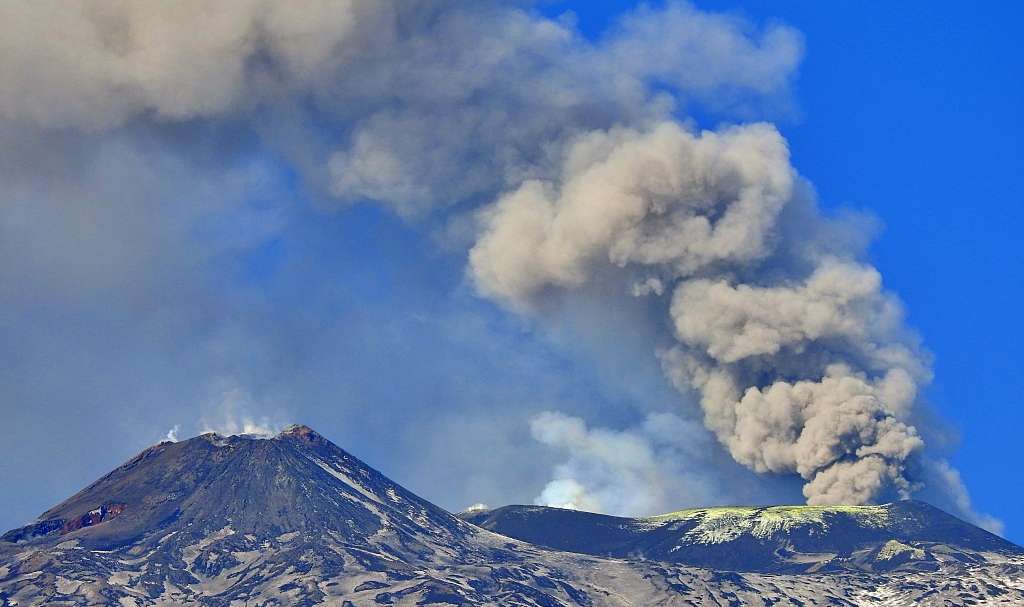 The current eruptive activity of Etna at the summit craters
The currently activity is part of the normal functioning of the volcano and is not exactly a new eruption of Etna. The last eruption of Mount Etna, between 24 and 27 December 2018, started from a new vent at 2400 meters altitude, inside the Valle del Bove.
The eruption lasted only three days, at a very modest rate, for lava volumes emitted (approximately 3 to 4 million cubic meters) and for areas covered with lava (less than one square kilometer). The activity was followed by an intense seismicity (December 26 earthquake magnitude 4.8), produced by the Fiandaca's rift, which caused extensive damage in the villages located along the southeast flank of the volcano. After the end of the eruption, seismic activity continued, although it decreased gradually. The last major earthquake, a magnitude 4.1, occurred on January 8, 2019 in Pernicana's rift, on the northeast side of Mount Etna. Since then, seismic activity has been characterized by frequent earthquakes, of modest magnitude and quite "normal" for Etna. Even if the perception of the resident population may be very different and be amplified after the events of December 2018.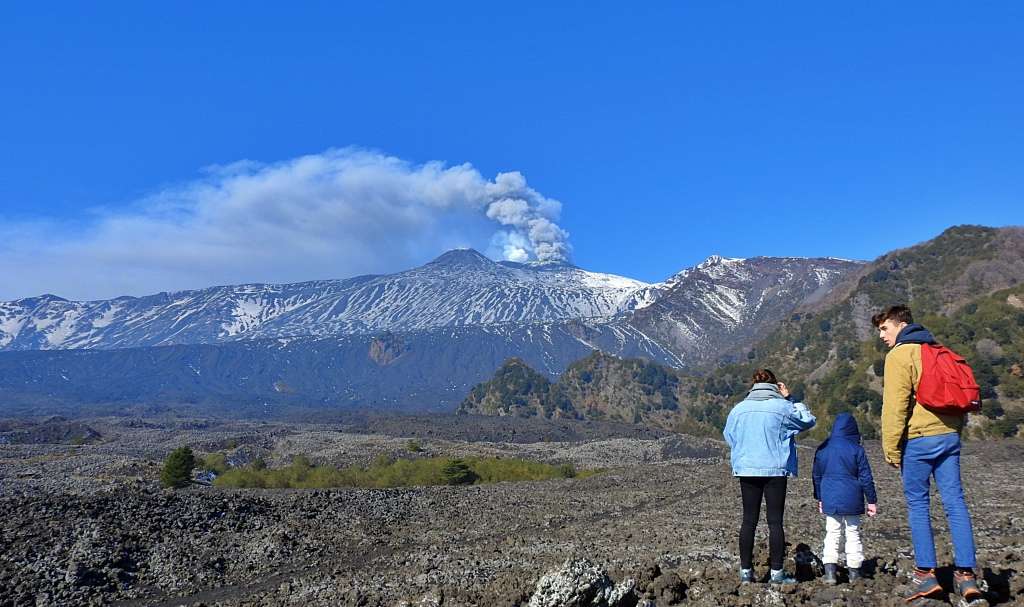 The emission of volcanic ash from Mount Etna between January and February 2019
On the other hand, from the first days of January 2019, ash emissions continue intermittently from two of the volcano's most important craters. The craters emitting ash are mainly the Northeast and more sporadically the crater Bocca Nuova. Catania's INGV (National Institute of Geophysics and Volcanology) is closely monitoring this activity, with volcanic observations in the field, rock studies, seismicity analysis and other geophysical parameters.
The preliminary examination of the ashes, indicates that it is mainly "old" rock material, already present in the system of the central channels of the volcano. The fact that at present it does not seem to have new magma rising to the surface, is also confirmed by the relatively low amplitude of volcanic tremor.
The source is currently in a deeper position compared to the previous weeks of the December 2018 eruption. However, gaseous plumes emitted during these weeks are often heavily laden with ash. Therefore the aeronautical authorities are sometimes forced to temporarily close the international airport of Catania Fontanarossa CTA.
#Etna #Sicily #EruptionEtna Video: Sputnik Italia
---